If you can't see why garages are anything to get particularly excited about, we're about to show you! Don't simply think of these phenomenally handy spaces as somewhere to ditch your car or hoard junk, as they not only up the security factor of your property, they also add significant value as well and really do contribute to a far more organised life! 
We want to show you some prime examples of how garage design has been developing in recent years, so from amazing organisation systems inside, through to stunning exterior doors, come and take a look and make a few notes to give your architect, when you start planning your own!
1. A ground-level snug garage that is also a handy lift to a larger, more secure lock-up area below? WOW! What a way to start!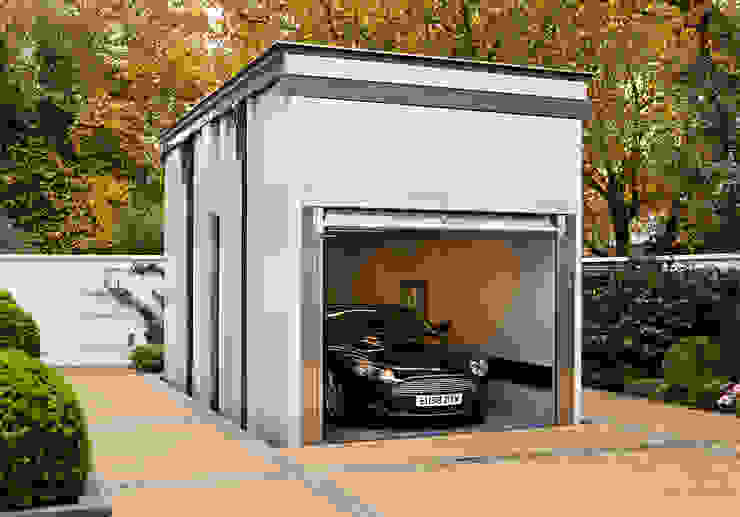 KSR Architects | Two Houses | Car lift
KSR Architects
2. How about a garage that is actually part of the house and turns your cars into art? That's seriously integrated design!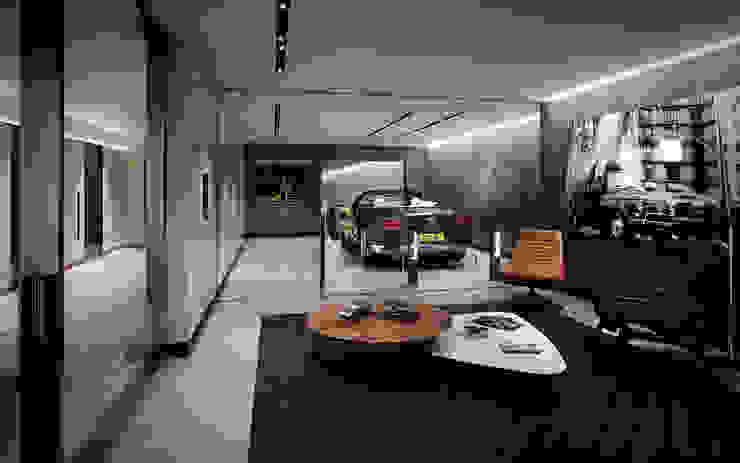 Folio Design | The Cricketers | Car Room
Folio Design
3. A self-contained double garage unit, complete with hardwood doors, really adds a touch of heritage charm to your security set-up!

Garage Doors in Timber
The Garage Door Centre Limited
4. There's something so rugged about this garage! It looks ready to tackle some serious mechanic duties and we love it! The black door work so well!
5. A new addition to an existing house, this garage extension looks natural and adds a lot of value, not to mention aesthetic joy to the property!
6. Simple can be best and this garage, complete with oversized door, rustic cladding and plenty of storage, has us seriously envious.
7. Blink and you'll miss this garage, which is hidden behind a teak roller door that mimics high-end exterior cladding! Talk about secure AND pretty.
8. Garages shouldn't be a 'junk' zone, so you might like to take inspiration from this one, which showcases bright white walls and a stylish door, to encourage tidiness!
9. If budget needs to play a part in your garage design, take a look at this featheredge option! Pretty, sturdy and classic, we think it's such a winner!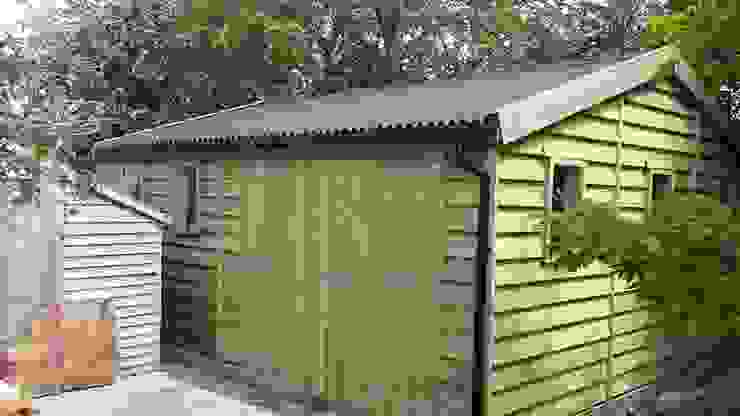 20 x 16 gargae
Regency Timber Buildings LTD
10. An underground garage would be the absolute dream, don't you agree? Talk about super-villain vibes as you park you car at night!
11. Well here's a genius design! Hiding the garage in a rustic wall means that you barely notice it, until you need to! Perfect for when you have a treasured vehicle to stash safely!
12. For more contemporary homes, we think this industrially-styled garage is an absolute must! Stark, stoic and fabulous, we'd actually live in here, never mind park our cars!
13. Mirroring the modular and artistic elements of the main house with a sleek rectangular garage door was utterly perfect here! The grey tones work so well too!
14. We couldn't not show you this incredible triple garage! Decked out with all manner of organisation solutions, it is as aesthetically pleasing as it is practical! Inspiration indeed!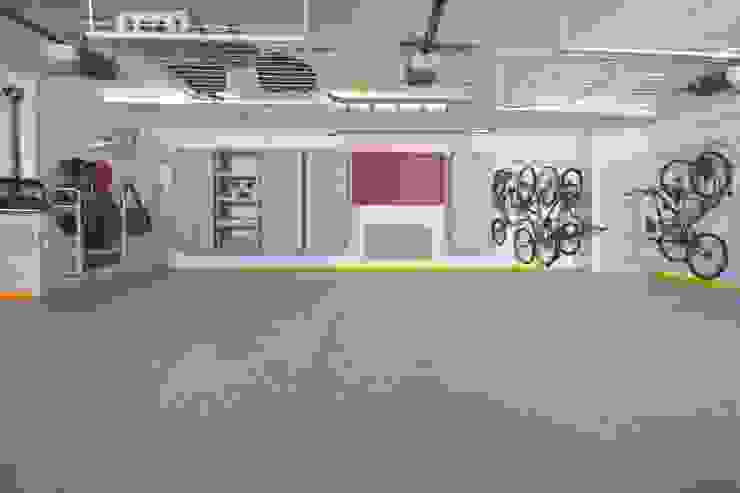 Henley on Thames – After
Garageflex
For extra garage inspiration, take a look at this Ideabook: Your handy guide to garage harmony.