Got a small garden that's falling a little flat? Wondering what you can do to give it a little more pizzazz and style? If you answered yes to either or both of these questions, prepare to fall a little more in love with us, as we've pulled together some amazing small garden ideas for making the most of a petite patio. 
Size doesn't matter when you're thinking about creating a space that's user-friendly and gorgeous, so why not pop your gardener's hat on, look at these suggestions and start plotting your own slice of outdoor perfection?
1. A small but funky shaped deck will really add style. Dig those angles!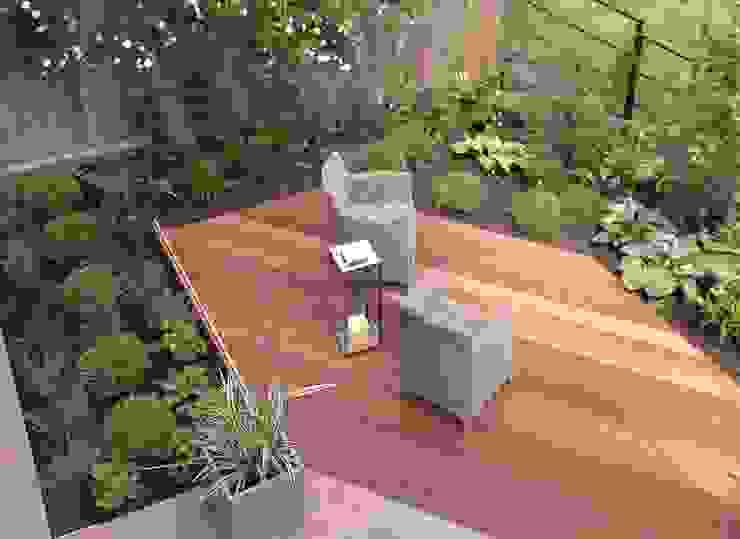 Newly planted garden
Dawn Garden Design
2. Wooden pergolas are just the ticket for classic elegance and cover
3. A central water feature will look great and feel so Zen!
4. If you've got space for a table, your garden patio can be wonderfully sociable
5. Lighting will ensure a small garden patio is great at night as well
6. You don't have to be boring in a small space. Look at these funky wall panels that enclose the patio!
7. Simplicity can work wonders, so a bench and coffee table might be all you need on your patio
10. Small? Yes. But that colour! This purple patio is all sorts of inspiring
12. A patio with an integral wall and floor design. Now that's interesting!
13. When the view speaks for itself, a small patio only needs some seating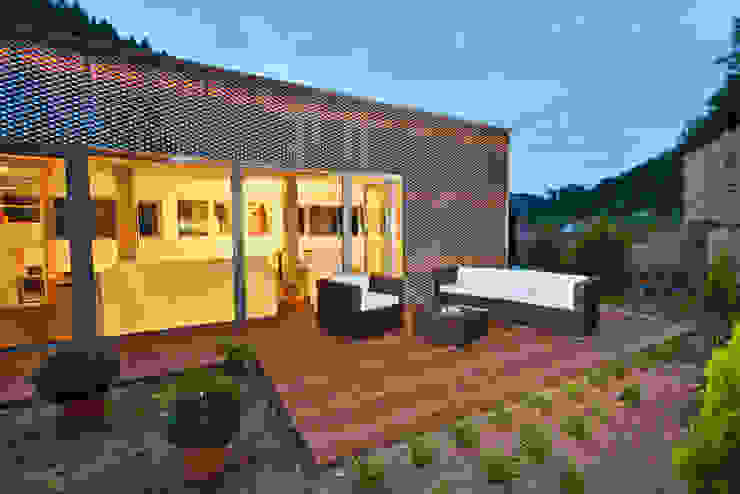 Reflecting Cube – Maison à Weinheim, Allemagne
Helwig Haus und Raum Planungs GmbH